MERCHANT SOLUTIONS
THE COCARD ADVANTAGE
COCARD is pleased to be a registered Member Service Provider with several of the industry's largest payment processors.  Having access to multiple platforms gives us the ability to provide numerous solutions to your business that better serve your individual processing needs. It also allows COCARD the ability to present an entirely customized, state-of-the-art processing solution, including the latest, most technologically advanced products and software offerings available today.
We provide the latest processing solutions for all merchant types including retail, restaurant, internet, mail/phone order, wireless, and home-based, to name a few. COCARD, along with its partners, supports Visa®, MasterCard®, Discover®, American Express®, gift and loyalty card, and check processing.
With Revonu, COCARD's proprietary point-of-sale solution, we make processing easier from our all-in-one, tablet-based solution. From Revonu for Windows to Revonu mobile, we have your business covered.
COCARD also has direct access to numerous ancillary vendors to provide specialties and comprehensive choices of value-added services. In this way, our merchants can stay ahead of the ever-changing payments environment. Value-added services are a must for merchants who want to stay competitive and allow their businesses to explore new ways to enhance brand recognition and customer loyalty, and to improve the overall bottom line revenue.
Here are just a few of our suite of available services: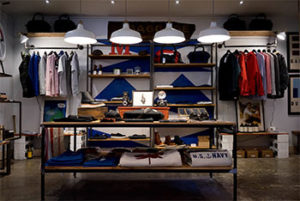 COCARD offers exciting solutions for merchants who operate retail storefronts. Forget about slow transactions with dial-up terminals! Now you can harness the power of a high speed Point-of-Sale (POS) terminal or COCARD's revolutionary Point of Sale System, Revonu and instantly authorize customers' orders and provide efficient customer service.
Here's what COCARD can offer your retail company:
Revonu POS powered by COCARD
Speedier Checkout Times
Low Cost and Fees
Transaction Monitoring and Review
Billing Statements and Reports
Unlimited Number of Users
Fraud Prevention